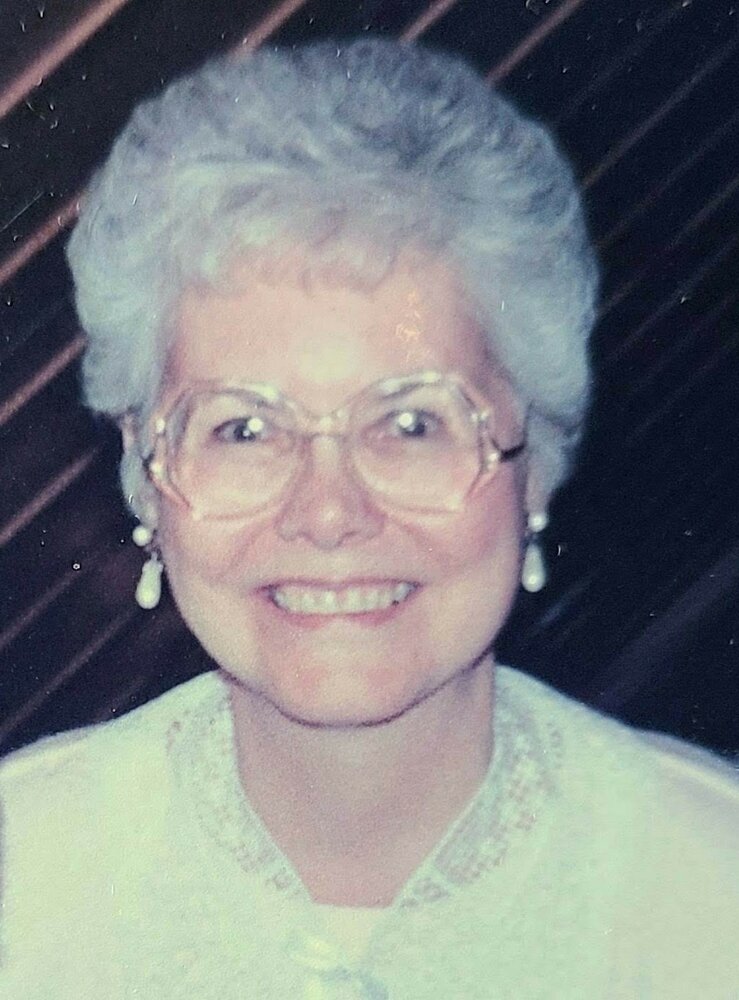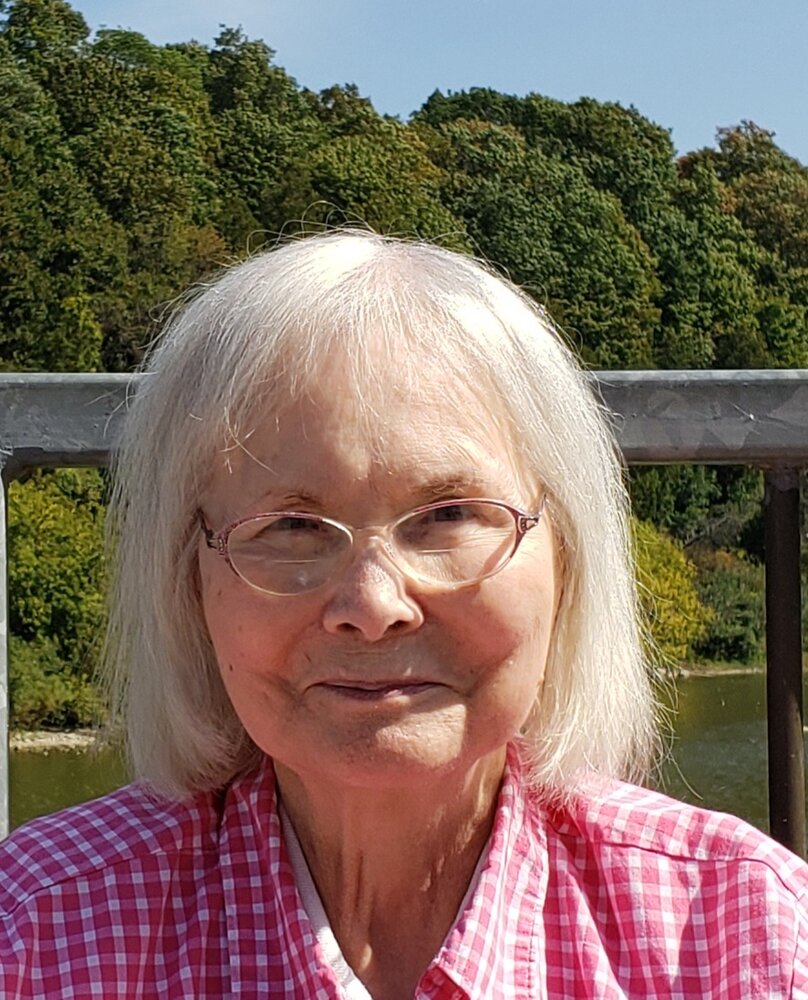 Obituary of Marilyn Joanne Nethercott
On April 26, 2023, Marilyn passed away peacefully, comfortable in the knowledge she was going to be reunited with her family and live with God in Heaven. In her last days she was anxious to get there and find out what Heaven was like. She faced her passing with grace, dignity, calmness and a healthy dose of humour. She was certainly curious what she would be wearing when she got there.
She wanted her cause of death to be listed as "too many birthdays". She'd seen that once in somebody's obituary, which she had cut out and captioned as hilarious. Funny or interesting obituaries was one of her passions. Hopefully she would have considered this one worthy of adding to her collection.
Marilyn's story began on June 22, 1935 in St Thomas, Ontario when she was born to Sam (1901 – 1969) and Vera Neave (1902 – 1978). She lived a happy childhood with her loved sisters Wilma (Howard), Vera (Doan) and Shirley (Paul). After surviving a serious car accident as a teenager, she married her high school sweetheart, Charlie Nethercott just 5 days after her 18th birthday in 1953. They settled down in their little apartment on Ross Street to begin their 65 years of marriage together. She worked in the candy department (appropriate because she loved chocolate) of the old Metropolitan department store for a while until that first little bundle of joy arrived.
Marilyn had 4 sons: Terry (1956), Dave (1958), James (1962) and John (1964). She treasured being a mom above all else and did everything she could to make her home a happy and safe place for her little family. The incredibly detailed "baby books" she created for each of her kids was a testimony to her love for them.
In addition to her family, Marilyn was devoted to her church and God. She was a member at Alma Street Presbyterian and later became a member of the Church of Christ. She believed in kindness, honesty, forgiveness, generosity, and love and lived those values every day of her life. She really was the sweetest person ever.
She worked endlessly taking care of all the "Mom" things at home. She handled the home finances, figuring out how to pay off their $5,000 mortgage (it was a different world back then), and still provide great tasting meals, patched up jeans and incredible stacks of presents from Santa under the Christmas tree every year. She made every birthday special for her kids and creating homemade costumes for 4 boys every Halloween never fazed her.
Throughout her life, Mom appreciated the simple beauty of nature and her surroundings. She loved trees and flowers and took in all of the little details. She was never in too much of a hurry, always happy to savour her surroundings, or her food, which she ate lovingly with her eyes closed. In her later life, she could spend hours enjoying family photos, each one bringing cherished memories back to her, or vacation photos which opened up a new world she was eager to see through the eyes of others.
In the 80's she opened up her heart to her new daughters-in-law, Sandra married James (1985) and Isabelle married John (1986). She cherished them both and considered them to be the daughters she never had. She knew her boys were lucky guys, but she also thought the girls were pretty lucky too. She never stopped being a Mom, always worrying about her family, wanting to know they were happy and safe.
Marilyn became Grandma to three beautiful, smart and loving granddaughters. Amanda (1989), Jennifer (1991) and Sparrow (1994). They were the light of her life, and she was so proud of each of them. Family get togethers were the best of times. Mom would always marvel at how well everybody got along. That made her very happy.
Adding more joy to her life, three great grandsons arrived. Keegan (2011), Lochlan (2013) and Nolan (2016) added new energy to the family. She loved them dearly and was enjoying watching them grow up.
Mom had some physical issues which limited her mobility later in life. Charlie looked after her at home for about 15 years. She was so thankful for what he did for her all those years. When Charlie became sick in late 2017, Mom was fortunate to be able to move into McCormick Home in London. She made McCormick her second home, embracing the residents and staff there as part of her extended family. She was famous for her smile, her kindness, her concern for others, her grateful attitude, and her incredible sense of humour. She loved to tell anybody who would listen about her family, and chat about the many pictures on her digital picture frame. She enjoyed her Christmas decorations which lit up her room every year from November until mid March. Although she couldn't figure out how it was done, she loved SnapChat pictures…they made her laugh.
Mom's favourite things included time spent with family, Christmas, TV shows Highway to Heaven and Everybody Loves Raymond (although she didn't like Marie because she didn't treat her boys right!), baking (and eating) Christmas goodies and learning about anything and everything.
Mom dealt with heartbreak through the years with the loss of Charlie (2018) and sons Terry (2010) and Dave (2021). Her sisters also predeceased her. But she was always graceful and strong when she had to deal with tragedy.
Marilyn is survived by James and Sandra, John and Isabelle, granddaughters Amanda (Bryson), Jennifer (Derek) and Sparrow, great grandsons Keegan, Lochlan and Nolan, brother-in-law Charlie Paul, and many nieces, nephews, and cousins. She was a remarkable, amazing woman with a heart of gold, who will be lovingly remembered and sadly missed by all who knew her.
A special thank you is extended to the staff at McCormick Home. They were wonderful to Marilyn, and she loved them all dearly. Their caring and compassion made the last 5 years plus of her life happy, and her family will always be grateful for that.
Arrangements entrusted to the Shawn Jackson Funeral Home, 31 Elgin Street, St Thomas, ON (519-631-0570). As per the family's request all arrangements are private. Interment Elmdale Memorial Park Cemetery. If desired, donations can be made to McCormick Home, Arthritis Society or Canadian Cancer Society. Personal online condolences can be made at www.sjfh.ca
Share Your Memory of
Marilyn